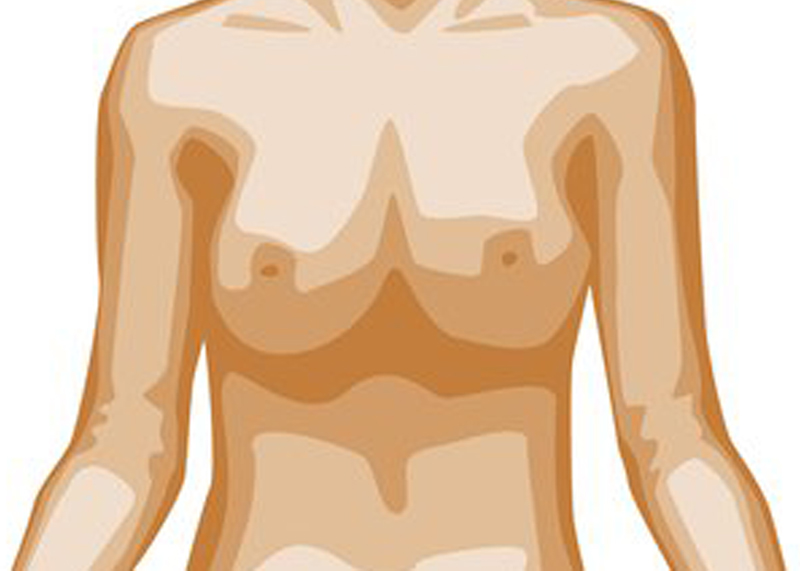 Protect The Girls And Protect Your Family
Photo by: FreeImages
I went for coffee with girlfriends recently. I say "girl" friends, but really we are all in our forties, a few years beyond girlhood. We are all moms with daughters that move in the same social environments. These are lovely, well-educated women with ambitious and busy lives. So you can imagine my surprise—or maybe you can't—when, during a talk about the inequities of the aging process between men and women, I learned that none of these women had ever gone for a mammogram.
As I said, these are well-educated and fairly well-to-do women. They have insurance and the means to handle co-pays or other extraneous expenses. They also are well aware that mammograms are recommended beginning at 40. Given this, I was shocked at the general apathy about this routine and important screening.
They cited reasons like being too busy, hearing that it is painful, having no family history of breast cancer, and just general disinterest in putting the girls in such an undignified circumstance. I was nearly speechless, which, for me, is an unfamiliar space.
I am not a doctor, nor do I have breast cancer or a history of breast cancer in my family. I do, however, have a healthy respect for preventative measures and general fear of the genetic mutations that our toxic environment can encourage. I also had a story to share, albeit not my own.
I told them that my best friend—whom they have all met, but do not know well—had a baseline mammogram done at 37. Many doctors encourage this early baseline reading in your late thirties so there is a point for comparison later. My BFF is a beautiful, accomplished woman who, outside of the normal caffeine and Cabernet vices, takes good care of herself. She has two children, roughly the same age as all the children of the women to whom I was speaking. She was healthy and busy and frankly disinterested in having this baseline test done. But, the stars aligned or perhaps fate took over, and the test was performed. She wouldn't be alive today had it not been.
She was diagnosed with an aggressive form of breast cancer and her life was changed forever. But a changed life is far better than a lost one.
Those of you who have had a mammogram know that is a quick and relatively painless test. No, it doesn't tickle. Yes, it is uncomfortable. It also takes less than 10 minutes (unless you require further screening). Most of you spend more time than that applying your makeup or ordering a coffee.
I claimed my soapbox for a few more minutes as I admonished these women for wasting the resources at their disposal. I mean, did they not have enough concern for themselves and their families to ensure they were protecting and preserving their health?
Ten minutes made sure two children kept their mother, a husband kept his wife, and I kept a best friend.
Ladies, get your mammograms.
You are loved, needed, and important to many. Respect that. Breast cancer kills, but it doesn't have to. Inconvenience and discomfort are a small price to pay for health. If you have insurance, you have no excuse. If you don't, there are many programs out there to ensure you can have this screening done. (See below.)
Don't be afraid of the test results. You are not, by percentage, likely to have breast cancer. Even if you are called back for further examination, it is not likely that cancer is what will be revealed. More likely, you will have dense breasts or cysts. However, should you find that cancer has found its way into your life, your family and friends would rather help you schedule your treatment than schedule your funeral. You cannot control whether you get cancer, but early diagnosis is paramount in battling against that unfortunate fate.
Just ask my best friend, who, after the surgeries and chemo and other burdens she has had to face, is now living a happy, successful, and, yes, changed life. She is here to see her children ride bikes and draw pictures. She still has time with her husband to love, to argue, to explore, and to make memories. And I still have a BFF to share a bottle of Cabernet with me.
Community Health Partnership Every Woman Counts provides free mammograms and diagnostic procedures for uninsured and underinsured low-income women 40 years and older. Please call their referral hotline: 1 800-511-2300
Lorin Harrott is a freelance writer, blogger, photographer and mom. She is an active runner, volunteer, and life observer. She works diligently every day to avoid the drudgery of cleaning and laundry, preferring to focus on the overlooked wonders of life and good wine.