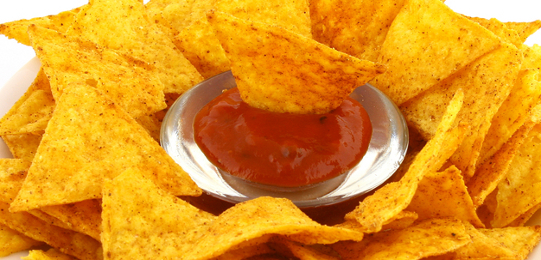 Belated Holiday Letter
Photo by: Shutterstock
Every season, many of us receive the Christmas Letter. You know, the one citing all of the extraordinary things that one family has done in one year? It tells you of the son who made the Dean's list at Yale right before he found a cure for cancer, and the daughter who published a novel, had three babies, and started her own company in the same year. It tells you of the 60-year-old retired parents who saved a civilization and built a home out of used Popsicle sticks and old chewing gum.
It tells you that you have failed yourself again this year. It tells you that if you would only apply yourself, you, too, could accomplish great things. But you are lazy—and you know it.
Eventually, you stop reading the entire letter, and you just skim over it, searching for words like "rehab" and "prison."
I'm more accepting of the few people who send out Valentine's cards. They know they failed, but they still have enough family pride to put something out there. I, on the other hand, couldn't even make the Valentine cut-off. So here is my happy National Tortilla Chip Day letter, which happens to fall on February 24th. Who doesn't love tortilla chips?
Dear Redondo Beach Reader,
Happy National Tortilla Chip Day! Can you believe that another year has passed, and I still don't have a real job?
Smith is a lot of work, but let's be honest, corporate America doesn't allow for weekly trips to Disneyland and staying in yoga pants all day. I keep the house reasonably clean and bake occasionally when I am feeling guilty about not contributing to society.
I decided to temporarily stop trying for our second child because it was making me crazy. Without missing a beat, I've neglected the book I've been working on for an entire ten months. I struggle with my identity as a mother, wife, and glutton.
This year has been full of excitement. Smith drank some Vicks Vapo-Steam and had to go the ER for the second time. That makes two trips to the ER before age three! We are so proud. He puts everything in his mouth. Everything. This year at Thanksgiving, he pried open his uncle's vitamin organizer and nearly got Tuesday in his mouth before one of us spotted him. At his aunt's wedding, he found my mimosa under a chair and took a swig before the ceremony. He was incredibly well behaved during the vows. He may have been drunk, but he was still.
We would also like to announce that Smith is officially not yet fully potty trained. He doesn't mind peeing all over himself, his shoes, and strangers' lawns. I put in a lot of work into potty training, and it's so rewarding when he gingerly sits down on the potty and I get soaked. I still praise him while gently reminding him that there is a guard on his toilet seat. We think he will be fully trained by 2020—just in time for junior college.
In other news, Joe has developed an unknown allergy. He is constantly sneezing. Constantly. We have no idea what it could be, as it came out of nowhere. I think it's a mold problem, which would mean that we have to move to a new house before he gives himself a hernia.
Aside from the sneezing, Joe has had a great year. He is still writing for a hit show that offends people of all ages and demographics, and he is probably addicted to Twitter.

In spite of it all, we are still humbled by the amount of love we feel for one another. Whether it's an ordinary or extraordinary day, we make it count for something.
Save some nachos for me, Redondo Beach.
Love to you all,
Michelle
Michelle is a mom in Redondo Beach, California. She has an ad sales background and burned rubber out of the parking lot on the day she took maternity leave. Now she's taking care of her son while writing, undergoing fertility treatments for a second child, and starting nursing school. You can follow her at Redondo Beach Patch.