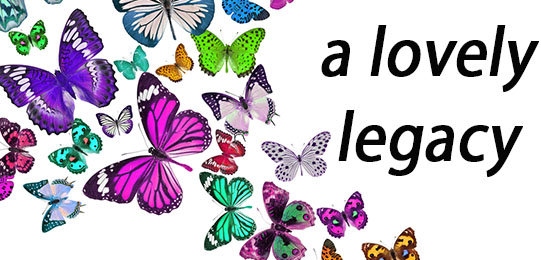 A Child's Earth Day Legacy
Photo by: Shutterstock
I will never forget Earth Day, 2009. It started out just like any ordinary day at our house – toaster waffles for breakfast and Playhouse Disney on as a distraction. It was promising to be a beautiful spring day, and I was packing lunches for a picnic.
One of my five-year-old twins, Joey, had seen something on t.v. about Earth Day. Joey loved everything about the outdoors, and thought it would be a great idea for all of us to go on a picnic and help clean up the park. He was eager to help the planet on that special day.
The morning was almost over when I realized Joey wasn't out of bed yet. I found it odd, given his endless energy and excitement for our impending outing, so I went to his room to investigate.
He was still in bed, and as I got closer to him, I could see that something was terribly wrong. He had vomited on the floor next to his bed, and his body was jerking in a way I had never seen. With shaking hands, I dialed 911. What happened over the course of that day changed my family's life forever.
At the hospital, a CAT scan revealed a tumor in Joey's brain.
He was taken to surgery to biopsy the mass. I sat with my husband and Joey's grandparents in the hospital lobby for five hours, thinking: _We are supposed to be on a picnic right now.+
A week later, we found out that Joey's tumor was inoperable, a stage four beast that had been growing his entire short life. We were told that our son would die.
When Joey was released from the hospital, we went on the picnic he had planned. In fact, we did a lot of things that summer. We took boat rides and went fishing. We flew to the beach and dug our toes in the sand. We spent weekends at the zoo. We lay on blankets in the yard, staring up at the trees and clouds. We simply enjoyed being outside together.
We battled cancer with Joey for almost 14 months before he died at age six on June 10, 2010.
As we approach the three-year anniversary of Joey's death, I struggle with how to keep his memory alive among his brothers, and especially for the brother who was born a year after Joey's passing. We still have Joey's pictures all over our house. We tell "Joey stories" all the time. Each of the boys has one of his stuffed animals. And frequently, when we are fishing or playing outside, one of the boys will say, "Joey would have loved this."
Indeed Joey loved nature and animals, and I've considered more permanent and meaningful ways to symbolize that love. For Earth Day, I've found several environmentally friendly ideas that involve our whole family and help our community, which is what I'd like to think Joey would have done.
Plant a memory garden. I love this idea. Joey was always eager to help his dad with yard work and gardening. One year, they grew a delightful crop of mini-pumpkins. A memory garden could be filled with beautiful flowers and plants, or vegetables and herbs. True to Joey's giving spirit, it could be planted in a community space and shared. For every birthday or special occasion he is not here to celebrate, we could plant something new and grow the garden even larger.
Plant a tree. This seems like an obvious choice, but considering how many trees are cut down to make room for new homes and shopping areas, it is a necessary choice. Trees shelter our wildlife, reduce water and wind erosion, and contribute to air purity. If every family related to Joey planted just one tree, we could add twelve new trees to our community (his dad comes from a big family!).
Build a memorial bench. For two years, we lived near the ocean. During that time, we loved to take long walks on the boardwalk next to the beach. Often, we would sit on the benches that lined it and look at the water. It took me a while to realize that each of the benches was dedicated to a person who had died. I think it is a lovely tribute, especially if the bench is placed somewhere Joey enjoyed, like the park or the beach.
Plan a butterfly release. Besides being beautiful to watch, butterflies are an important element in the food chain. They are also a natural form of pest control. A butterfly release is an environmentally friendlier option than a balloon release. And I think Joey would have gotten a kick out of it.
Make a donation to the local Humane Society. After Joey died, we took his piggy bank money to our city's Humane Society. He loved cats, but could never have one due to his dad's allergy. We asked that the money be used for the cats' needs. Last year alone, our local Humane Society saw over 18,000 dogs and cats filter through their system. It euthanized almost 6,000 of them, mostly cats. I'd like to think we helped at least a few of them with Joey's money.
Donate to a wildlife conservation organization. The Nature Conservancy and the World Wildlife Fund are among the best organizations working to protect our earth today. The Nature Conservancy works with local communities, businesses, and individuals to protect over 100 million acres of land around the world. It helps to preserve entire wildlife communities and the rich species diversity that inhabits those lands. The World Wildlife Fund works to protect biodiversity on a global scale. They have a threefold mission: to protect natural areas and wild populations, to minimize pollution, and to promote efficient, sustainable use of natural resources. I'd really like to think that Joey would have worked for one of these organizations someday.
I know that no matter what we choose to do this Earth Day, we will be keeping Joey in mind. And in keeping him in mind, we are continuing his beautiful legacy of cherishing our earth.
Kathy Glow is mommy, mama, and mom to five boys: four in her home and one in her heart, lost too soon to cancer. She blogs about family, and dealing with grief and depression while trying to find the silver lining, at "Kissing the Frog._