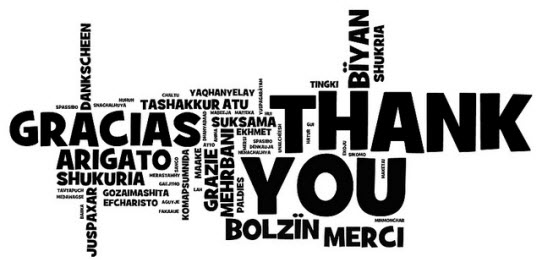 With Deepest Gratitude
Photo by: Woodleywonderworks
I wrote almost two hundred and thirty thank you notes between February and May 2008. I didn't write them to acknowledge gifts: My birthday is in July, and B and my anniversary is in October. These thank yous were not for any happy occasion. I wrote them after we lost our son.
Losing a long-sought child unexpectedly in the ninth month of a model pregnancy damaged me. I had waddled into the maternity ward the night of Thursday, February 7 in labor. B and I left the hospital less than 48 hours later with a death certificate. My doctor insisted that I take the three-month leave provided by my employer. He reminded me that though I didn't have a newborn, I needed to recover.
I left my home very rarely in those initial days. The impossible – the unthinkable – had happened, and nothing made sense to me. The few times I did go out, I became lost, forgetting where I was or where I was going. At intersections, I couldn't remember if red lights meant go or stop – or why there were even lights. I stopped going outside. B returned to work after a two-week leave, and family and friends visited less often, so I was home alone a lot.
I knew I wouldn't survive endless days without structure and tasks. Routine and organization have always been a comfort to me, and I was desperate. That's when I began to write the thank yous. B and I had received extraordinary kindness and love from many people. My grief was no excuse to let these gifts go unacknowledged. The envelopes from the sympathy cards, the tags from the bouquets and gift baskets, and the visitors' book from McLoughlin's Funeral Home provided the names and addresses of those to thank. I sat with the box of thank you cards provided by McLoughlin's and began to write.
Each note was as unique as the recipient and their show of love. I thanked the head nurse of the maternity ward for unswaddling our son so we could see how beautiful and perfect he was. I thanked the friend who opened her restaurant on a day it's typically closed so we could hold the repast there. There were so many more: the friends who took time off from work to be with me; the uncle who made surprise deliveries of homemade cookies and pasta dishes; family members who took me out of the house for lunch or tea, and others who did crosswords with me; my family in Puerto Rico who hosted me and B, and reminded me that the love I had in the past still existed in the present.
The notes became a project I could manage and accomplish: I was broken, but could still write a note, seal and address an envelope, affix a stamp, and deposit into the mail slot in my building's lobby. I went outside and walked to the post office when I ran out of stamps. That trip was successful, so I dared to leave home and write my notes at a different location every day. I went to libraries, coffee shops and cafes, bookstores, museums, parks – any place with a writing surface where I could sit for a few hours.
My project provided a schedule and goals. It also reintroduced me to hope. Every note reminded me that there had been beauty even during the blackest moments of my experience. I lost my son. The news of his death was delivered to me before I delivered him. I labored to bring him into the world as if he was alive. There will never be a satisfying answer to my "Why." Writing the thank you notes did not erase the anger, pain and terror. They did reveal that my life is rich and I am not alone: many people go through much worse than me with much less, or nothing at all. These lessons do not make up for my loss. I would rather have my son – but I don't. I do have a choice as to how I will go forward. That I'm able to move on at all, however slowly, is something for which I am thankful – and for all the people who continue to make it possible.
Nancy is a writer and editor in the NYC metro area. She is working on a story collection based upon her and her husband's journey through fertility treatment, pregnancy, and loss.