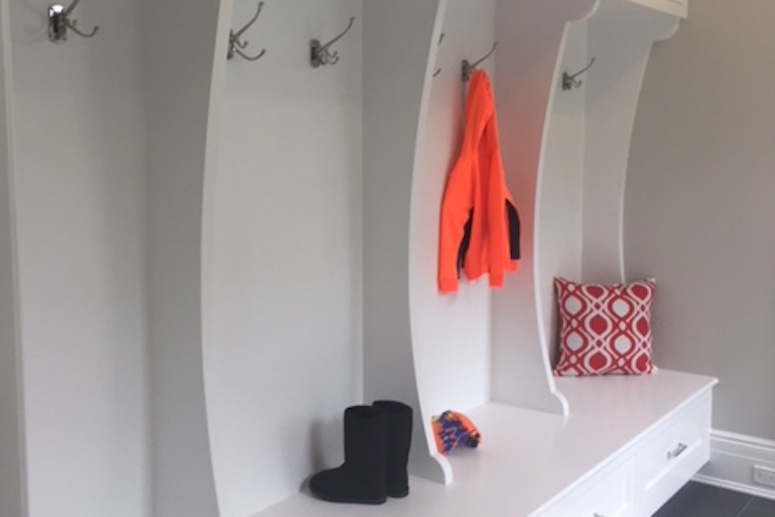 What you need to know when you move to the suburbs with kids
Photo by: Joselynn Chua
Are you looking to move to the suburbs with kids? There are different criteria to look for when buying a house with kids versus buying a house without kids.
I wish I had received better advice when buying my first home in the suburbs. My husband and I moved from the city to the suburbs more than a decade ago. We had always lived in condos or townhouses, and this was our foray into buying a single family home. I was pregnant at that time, so I didn't have kids and did not know what we needed. We bought a little ranch in the suburbs which would have been perfect for the two of us without kids. Once we had our daughter, we quickly realized the house was not a good fit for us. We sold it after two years and moved again. Here are five things to keep in mind when buying a family home.
You will need a playroom
If you don't dedicate a space for your children's toys, then you will start seeing toys everywhere. There will be piles of toys in your kitchen, family room, living room, bedrooms, and hallways. The clutter of toys will take over your house. You need a playroom to store all the toys. Most people use their basement as the playroom. However, if there is no finished basement, you can try to find another space in the house to use as a playroom. If budget does not allow for a dedicated playroom, try to find an area that you can make into a play area.
Mudrooms are important
This is especially true if you live in the northeast where you will track snow or mud into the house: you will want a mudroom so you can leave your boots and shoes and hang up your coats/jackets. In our first home, we did not have a mudroom. When we entered the house, we walked right into our living room. Aside from tracking mud into the house, we were piling up our coats and shoes by the front door. Ideally you will want a mudroom with cubbies to store coats, jackets and sports equipments.
Attached garage is a plus
If possible, get a house with an attached garage. It can get cold in the winter, sometimes with temperatures dropping below freezing. When my youngest used to nap in the car, it was always easier transferring him into the house from the garage without having to worry about the cold.
Make room for your guests
Get a house with an extra room that you can use as a guest room. We rarely had visiting family but once we had kids, we had frequent visits from both my parents and my in-laws. They are welcome guests because I can always use an extra hand to help with the kids. However, it becomes uncomfortable if they are staying in the pull-out sofa of the family room. It is so much easier for all to have an extra room that can be used as the guest room.
Storage space is essential
When you have kids, you end up accumulating a lot of stuff. Look for a house with lots of storage space. Is there a basement to store extra stuff? Are there extra shelves to store holiday decorations in the garage? Is there a storage shed for outdoor equipments? Is there an attic to store unused luggage?
Moving to the suburbs with kids is more complicated than moving as a couple. You definitely need more space. Don't forget to carefully consider the realities of your family life before you make the big move.
Joselynn Chua is a mother of 2, living in Greenwich, CT. Over a decade ago, she moved to the suburbs with her husband moving 9 times from NY to NJ to CT. Her blog, www.suburbs101.com provides advice to families on what to do and what not to do when moving to the suburbs.