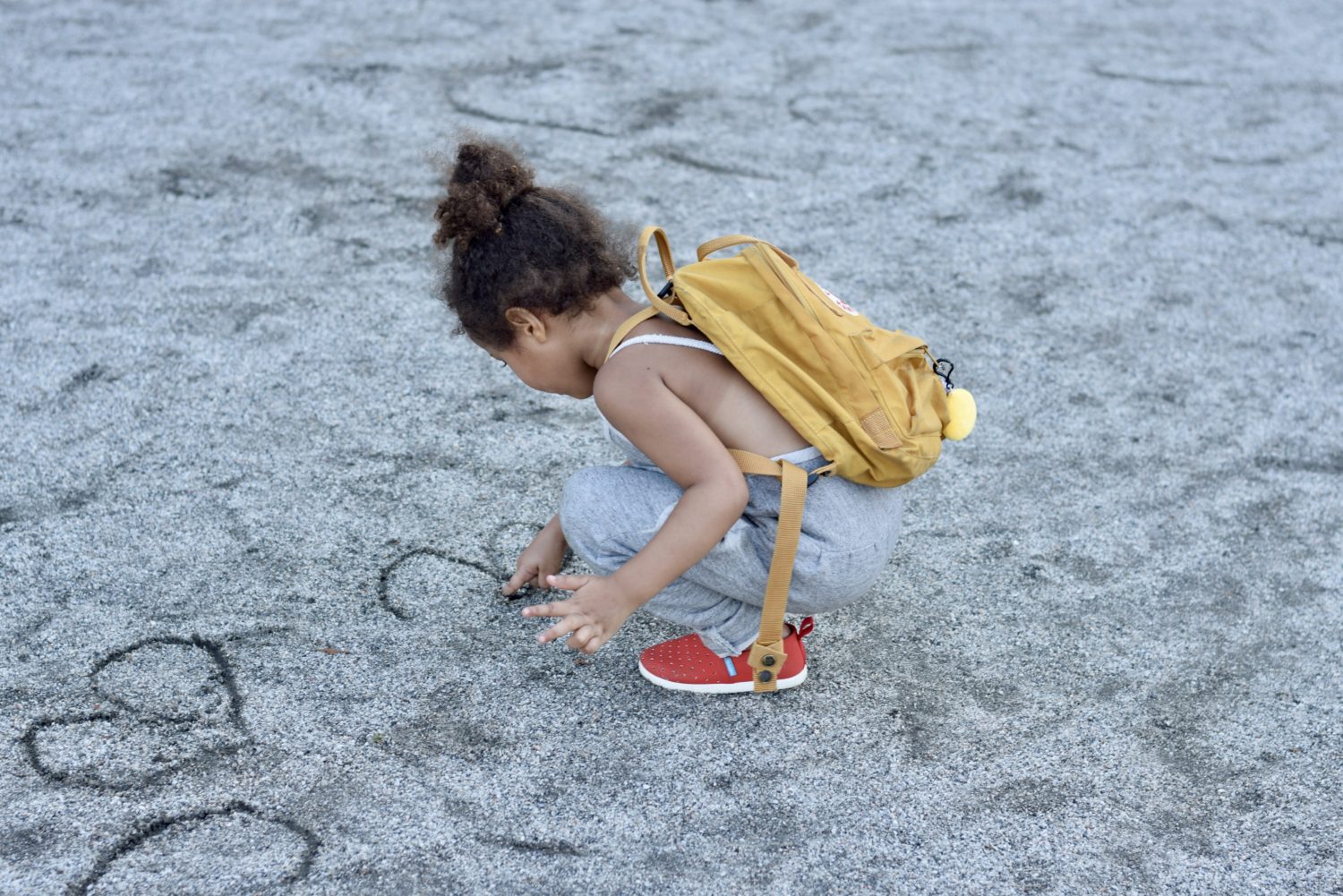 How to Pack Up Your Life and Hit the Road
Photo by: Naima Petz
The decision to live a nomadic life comes with the choice of what to do with all your stuff. It generally comes down to two options: get rid of everything, or downsize and rent out your home. Over the years we have tried both, as well as a third. Just keep some stuff. Below I will outline the method we used for each…and the outcomes.
Tip Toe-ing to Freedom
When we started, we were hindered by fear. Some more than others. (Read: Aaron looks, I leap). As a compromise, we decided to maintain our family home, and rent it out as a revenue source. We knew right away that we wanted long term tenants rather than a sublet or AirBnB situation. This meant that we needed to empty the house. It was shockingly easy to part with most everything. Furniture and large items went easily on Craigslist and through word of mouth. Kids clothes and toys were passed on, or sent to a kids consignment shop. Everything else was donated. The entire process took less than 30 days.
Luckily, the market we were in was favorable for finding long term tenants. Within that same one month period we were able to find renters and get them moved in. They ended up staying for about two years.
Pros
•Fast – no fretting over getting things wrapped up in time
•Secure – we had something to fall back on if the master plan failed
•Freeing – it felt so good to ditch so many things
•Comforting – the kids felt more comfortable knowing that 'our home' was still there waiting for us if we chose to return
Cons
•Manageability – it was extremely challenging to maintain a home without being there physically
•Tenants – somehow our renters managed to do tens of thousands of dollars worth of damage
•Liability – hanging onto the house was great for security, but very stressful to not know what was happening with it
The Verdict
Keeping the family home was a great plan for just starting out. It allows security in not fully committing to the unknown. Knowing what we know now, we would do it again…with different tenants!
Let it Go, Let it Go!
A few years into our journey, it became necessary for us to shift plans. Our tenants had seriously damaged our home, and we were no longer comfortable with the liability of long distance home ownership. We headed back to the US, and spent a few months rehabbing the house in preparation for sale. After the house sold, we set out with our backpacks. It was glorious! Travel was so much easier without suitcases and bags holding us down, and the weight of a house finally off our back.
As always, we were sure to bring along anchor items to maintain traditions and feelings of 'home' for the kids. However, dropping all the other extras gave us the space to do this easily. Virtually everything that you really need can be replaced wherever you land. And for us, it will always be worth it to bring along comfort items to keep a sense of normalcy for the kids.
Pros
•Nimble – we travel so light, and are able to pivot easily
•Peace of mind – no worries when all your belongings are on your back
•Quality over quantity – our family has adopted the ability to keep only what truly serves us
Cons
•No safety net – this concern lessens as we gain more confidence in ourselves
The Verdict
If you can get there mentally, this is definitely the way to go. A huge part of choosing this life means choosing experiences over things. Letting go of the unnecessary things just makes more and more space for life to fill you up.
In or Out
This past year we kept a home base in New York City. We had been living in Amsterdam, and the girls asked to come back to NYC life. It turned out to be a great move for all of us. When our year was up and we were contemplating fast(er) travel again, we were stuck. Everyone has enjoyed the connections we made when we had a 'home' to return to after each adventure. Yet our hearts still wander, and we have all been itching to hit the open road unencumbered. So, another compromise.
We have been considering re-establishing a semi-permanent home base. Our possibilities have run the gamut from rural Germany to coastal Mexico to upstate New York. This summer we head to Mexico to get a sense if this could really be it. With that in mind, it seemed wasteful to get rid of some of our bigger pieces of furniture, especially those we really love. They will be housed in a storage pod while we scout. Additionally, this years fast travel will have us switching seasons back and forth quite a bit. For the first time, we will be trying a luggage shipping service to send our winter gear ahead of us.
Best of Both Worlds?
Time will tell, but this might be the sweet spot for us. All our fingers are crossed that we find a community that offers the things we crave for a home base. Meanwhile, we are so jazzed about fast travel and getting to know some new parts of the world. So far we are relishing the freedom that comes with backpack life. Regardless, I am really looking forward to having our cold weather clothes waiting for us.
Have you taken the leap to location independence? Which method did you choose?
Joy Chasers was created by Naima Petz as a means to inspire the cultivation of a joy filled life. It follows the journey of her family of five from living 'the American Dream' to selling everything, and setting off to discover the world as full time wanderers. In her off hours, she can be found world schooling the kids, searching for sustainable fashion, or plotting the next adventure.