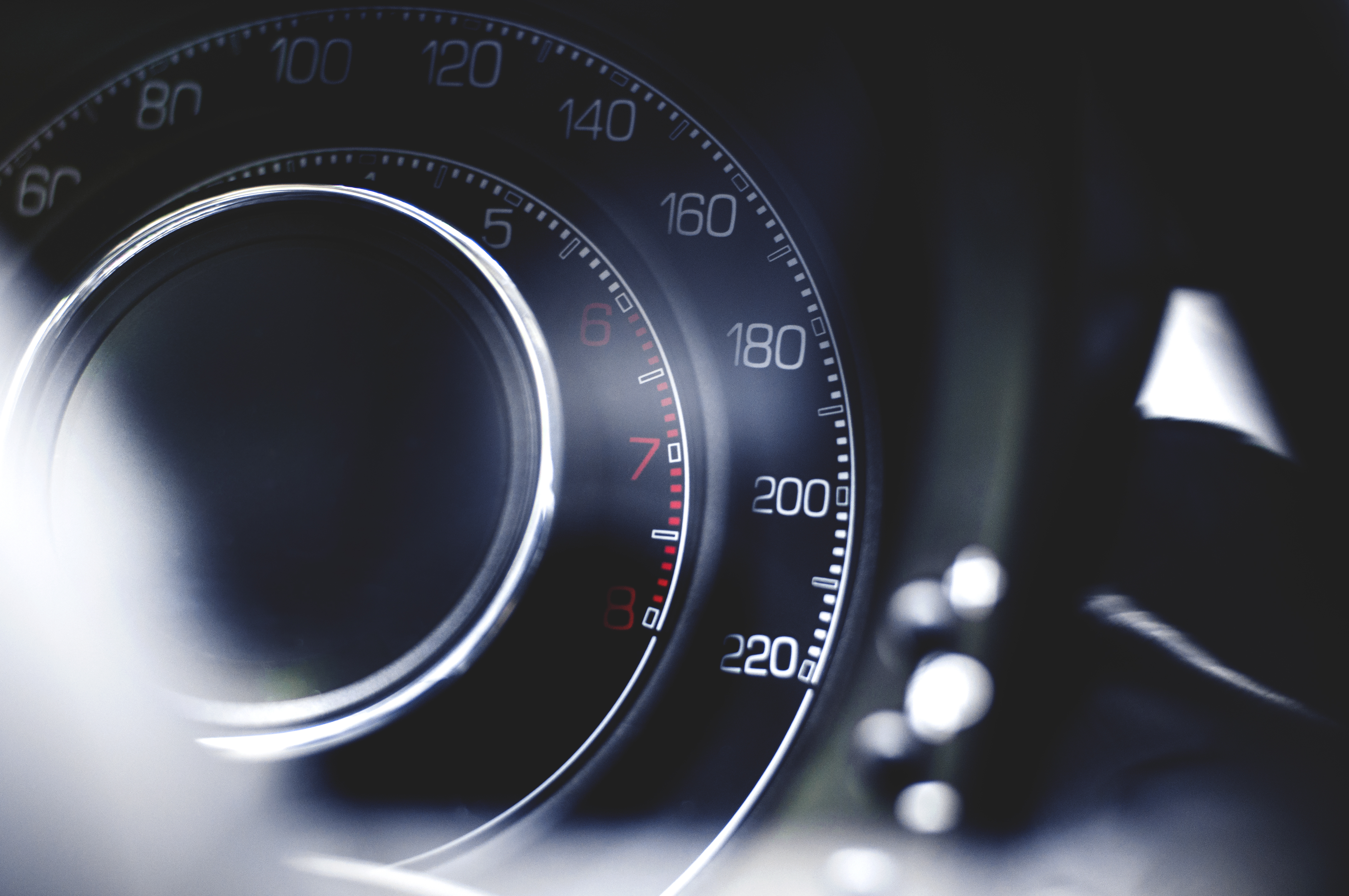 Fast and Furious
Photo by: https://stock.tookapic.com/photos/3931
No, this will not be a review of the movie "Fast and Furious." More like a review of an app game that my 6-year-old daughter likes to play while we are driving to school. I know, you probably don't have time for games right now as you have to be a grown-up, but bear with me; I promise there is a point to this.
My daughter is a huge fan of the app game called Shopkins Run! She gets so sucked in while playing, she kicks my seat without realizing it! The point of the game is to collect as many points as you can while running as fast and far as you can, and to avoid obstacles by jumping, sliding and changing lanes. Hence the kicking, I guess…
The other morning she was telling me all about this game while I was driving. Apparently, there is a button that can make everything go slow motion and it helps your Shopkin avoid obstacles. It makes everything move so slow that the player has enough time to think about what to do next, and not crash into another object. It gets even better: there is a button that allows your Shopkin to disappear! Isn't that cool?!
As she was telling me about this game, I couldn't help but think about my life— any mom's life actually. I wished there were buttons like that in real life. A button to slow down everything around me, just so I can take a breather. Another one to help me disappear for a minute, so I don't have to deal with real-life problems or a whining toddler. A pause button, so I can stop for a second, and think before I make a stupid decision I will later regret.
This is taking me back to my promise to be more present. I know, buttons like that don't exist in real life, but there are ways to tune out the noise around us and pause. When I started paying more attention to my surroundings and making loving choices, I started appreciating my ordinary days more. I started finding joy in simple things.
"Happiness is the consequence of personal effort," noted Elizabeth Gilbert in her book Eat, Pray, Love. We can't just expect that life around us will slow down or give us a break. The world never stops, but you must. You, busy mom, must take time for yourself, take time to love yourself, and stop for a second. You have to put in the work in order to create happiness. Same goes for relationships. We must take the time to create and maintain contentment in our relationships. You will start noticing that people around you will change for the better too, and the quality of those relationships will start improving. No one is going to do this for us or give us the magic Shopkin buttons.
Identify parts of your life that bring you satisfaction. Think about what makes you happy, what makes you feel fulfilled? I know, your children do. But we moms, must find something else that excites us, other than our children. I enjoy going to the gym and working out. I love reading; always have. Having kids made me forget my passions, but I am working hard toward recovering them. I am working on finding the time to do what I like.
Let's make an effort to be happy and be present. Let's take the time to be in the moment. Slow down the pace and enjoy the ride.
As a young mom, I used to get frustrated and impatient when my baby didn't sleep. I wanted her to go back to sleep as soon as the schedule, which I created, said so. I wanted her not to cry for hours, so I could go back to doing whatever I felt I had to do. Spending all day rocking her and trying to put her to sleep felt like a waste of my time; she'd be awake in half an hour anyway, crying again. Little did I know that she will soon grow up and I will miss those moments. Not making the same mistakes again.
Today, I will lay with her until she falls asleep if she wants me to (yes, my all grown up 6 year old). Today I will sit next to my baby's crib or cuddle her, if that's what she needs. I will take the time and appreciate the opportunity to slow down. I will let the whole world around me freeze in that moment. Life is fast and life is furious, but I will not let it get the best of me.
Hi! My name is Deimile and I am a wife and a mommy. I have a loving husband and two wonderful girls. Life is a beautiful chaos and I am aiming to use my raw and 100% honest blog as a platform to talk about REAL motherhood and connect with like-minded moms.