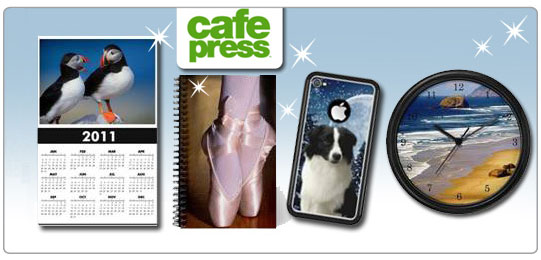 1001 Things To Do With Your Photos from CafePress
Photo by: Mamapedia Staff
For most busy families, holiday photos wind up in one of three places: a Facebook album, the computer's hard drive, or—for the more ambitious among us—perhaps a picture frame. Today's Sweet Deal will give you at least a 1001 ideas of what to do with your photos. Best of all, your dollar stretches to capture twice the smiles:
This Sweet Deal: $15 for $30 of Personalized iPhone and iPad Cases Plus 1001 Other Things to do with Your Photos from CafePress
Every family has their favorite holiday snapshots, from heartwarming to hilarious to downright zany. Whether it's the kid's jubilant faces on Christmas morning, Grandpa snoozing in his easy chair after someone has stuck a bow on his head, or a treasured generational picture of the entire clan, your memories deserve to be celebrated, not buried in megabytes. CafePress.com makes it easy to immortalize them on T-shirts, mugs, hoodies, baseball caps, handbags, iPhone cases, and dozens of other products. It's a great way to combine your priceless moments with the stuff you use every day!
CafePress.com is also a unique idea for weddings and baby showers, fundraising, family reunions, sports teams, clubs, special groups, and thoughtful personalized gifts. They provide the high-quality products and advanced printing technologies, you provide the memories!